Below are the best Characters a Director could ever hope for...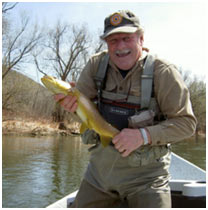 DAVE BRANDT
Dave is a world renown fly-tier specializing in "Traditional Catskill Flies". He is also an accomplished illustrator and has worked on many books and other projects. Dave is a "legend" of the Catskill Fly Fishing Center and Museum of which he also serves as a board member. Dave is also in the Fly Fishing Hall Of Fame. He is the namesake of "The Dave Brandt Chapter " of Trout Unlimited and the past president of the "Catskill Fly Tiers Guild. In the off season he is a regular on the fly-fishing show circuit as well as a referee on the professional Billards tour.
A Catskill legend, Dave sadly passed away in March 2020.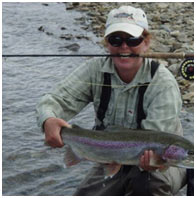 RACHEL FINN – Head Guide at Hungry Trout, Wilmington, NY
"I'm obsessive about fishing and if there were a Betty Ford Center for fishing addiction, I'd be the Elizabeth Taylor of it," Rachel says laughing. Her background includes ten years as an artist in New York, guiding float trips in Bristol Bay, and teaching telemark skiing. She now lives and works as a fishing guide in the Adirondack Mountains at the Hungry Trout resort and shares her passion with people around the globe. She is a Patagonia's Fly Fishing Ambassador.
Career Highlights
Received an MFA from the Yale School of Art
Lived and worked as an artist in New York City for 10 years
Guided float trips in Bristol Bay, Alaska for 10 years
Supervisor of children's ski school, Whiteface Mountain, NY
Former board member of Ausable River Association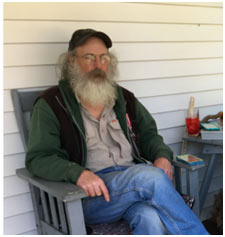 BEN RINKER
Ben Rinker, professional guide for over 20 years and his seasoned staff provide float or wade fly fishing adventures on the Upper Delaware Rivers. Based just outside Hancock, NY, East Branch Outfitters offers instruction and lodging at their river front bed and breakfast.
A seasoned river guide and fly fishing instructor with over 30 years of experience and an advanced degree in aquatic ecology. As Bruce says, "Ben is a biologist, a trained biologist, entomologist, Ben knows bugs, Ben knows things. Most people don't know about bugs."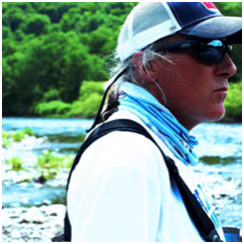 ROB LEWIS is a full time River guide and a contract fly pattern designer for The Pacific Fly Group based in Monrovia, CA. He is also a writer and blogger. Robert is known on the famous Beaverkill, Willowemoc, East and West branches of the Delaware River and Croton Watershed systems as Big Daddy Rob and also "The Bad Rob Lewis".
Robert is a dedicated instructor and generous with his time. It is in Robert's nature to assist and teach someone what to use, how to use it and the best time to maximize their results, regardless of experience or age. He is also known for creating innovative, original bugs not to be found anywhere else. On many afternoons, you'll find him at home tying flies when not guiding clients on his beloved Catskill rivers. In the off season he is a regular on the show circuit. Robert is also an instructor for Croton Chapter Trout Unlimited (TU), Rockefeller State Park fly tying program, local hunting and fishing clubs, and local schools. The Record Review says Robert Lewis is Westchester County's hardest working River Guide. Robert is also a contributing editor of Fly Fish New England Magazine and a featured tier in Guide Flies by David Klausmeyer (Countryman Press).
Rob is the owner of Rob's Realistic Flies and Guide service and is on the pro staff of many fly fishing companies including Scott Fly Rods and Hatch Reels. He has been featured in some of their advertising and has numerous released fly tying and fishing videos. He has been described as " One pair of pants away from a Caveman".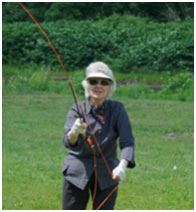 JOAN SALVATO WULF is the wife of deceased legendary fly fisherman Lee Wulff. Joan was a National Casting Champion from 1943-1960. She won the National Fisherman's Distance Casting event against an all-male field and casting a fly 161 feet. Joan has pioneered a set of fly casting mechanics which were presented in her book Fly Casting Techniques. She has authored two other books and, for 22 years, wrote a casting column for Fly Rod & Reel magazine. Her instructional video, Dynamics of Fly Casting, is an ongoing success. She was elected to the IGFA Hall of Fame in 2007. Joan is inductee of the "Catskill Fly Fishing Center and Museums" Hall of Fame and sits on their Board of directors. She is the face of the Wulff fly fishing School and at 90-plus years is still active in all aspects of the sport, serving as an inspiration to women around the world.
Barry and Cathy are often referred to as the "first couple of fly fishing." They are on the pro staffs of such companies as Sage Rod Co., Redington, Rio Fly Lines, Tibor Reels, and Smith Optics. Cathy Beck has a fly fishing school in Benton, Pennsylvania, and has been teaching fly fishing for 25 years. They regularly appear at sport shows and sporting events around the country giving casting demonstrations and presentations on photography and fishing.
Gary Borger is one of the world's foremost fly fishing educators. He has taught classes and lectured internationally on all aspects of fly-fishing for trout and salmon since 1972. He is recognized as one of the world's leaders in fly designing.
CAPTAIN JOE  DEMALDERIS aka JOE D
Capt. Joe Demalderis (known to most as Joe D.) was introduced to fly fishing in 1970. He has been fishing the Delaware since the mid 1970's and has been an Orvis Endorsed Fly Fishing Guide for more than twenty years.
Adrian LaSorte has been fly fishing for over forty years.  He was one of the early group of fly fisherman that uncovered the potential of the Delaware River as a fly fishing river and he is a N.Y.S. Licensed Fishing Guide and a U.S. Coastguard Certified Captain.
Bob Popovics is the founder of the Atlantic Salt Water Flyrodders, advisory member of TFO rods, a member of the Renzetti Legacy Tying Team, associated with Tibor Reels, and a Freshwater Fishing Hall of Fame and Catskill Fly Fishing Museum Hall of Fame inductee.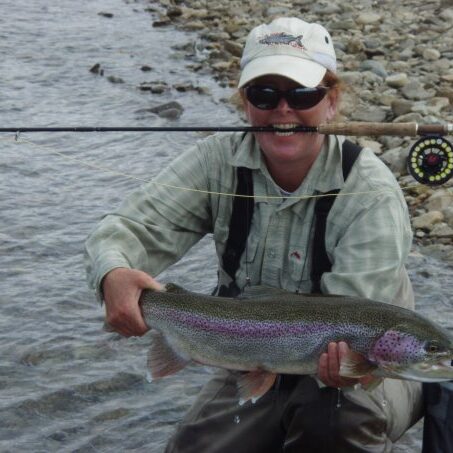 Rachel Finn